For anyone that is looking at going to college to play sports, you must have this Guide in your hands. This is a FREE guide from the NCAA that will answer any and all of your questions about student athletes and the road to college. This Guide covers all Divisions I, II and III, and it will answer any question you have.
Listed below is the Contents of what the guide College Bound Student Athlete will cover…
The NCAA and NCAA Eligibility Center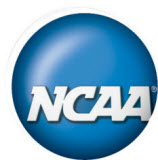 Contact Information
Welcome from President Myles Brand
Your Eligibility and You
Division I
Division II
Division III
Core Courses, GPA, Tests, Special Conditions
Your Amateurism and You
Division I Worksheet
Division II Worksheet
Steps to Achieving Your Eligibility
Eligibility Center Registration
Fee-Waiver Eligibility
Athletically Related Financial Aid
Recruiting Regulations
List of NCAA-Sponsored Sports
It will also give you when college coaches can talk to you in every sport. This is very important as a student athlete to know the NCAA rules while going through the College recruiting process, you can't afford to have any mishaps in this process so give yourself the advantage and know what you can and can't do.
Take the College Bound Student Athlete and use it with Guide to Athletic Scholarships and you will have the complete game plan for playing at the next level.
I have just given you everything you will need to get to the next level, all you have to do is WANT IT…